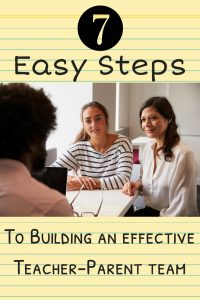 ~Fewer Behaviour Problems, Better Academic Performance, More Job Satisfaction…Sign ME Up! ~
PARENTS: Did you know that students whose parents are involved in their school have fewer behavioral problems and perform better academically?
TEACHERS: Did you know that positive parent-teacher interactions positively affect teachers' self-perception and job satisfaction?
Now that we have your attention, let's read hot to build these Parent-Teacher Relationships effectively!
Our founder, Amber Scotchburn, returned to be a Guest Blogger on Maman Loup's Den by Lindsay Gallimore and wrote about this!
Check it out by following this link: